By Diana Ivonne Palma
Warm weather—final-freakin'-ly. With summer just around the corner, there are plenty of outdoor activities to look forward to. But maybe the biggest summertime perk is being able to walk around without wearing 500 pounds of clothing.
Still, just because you'll be showing a lot less cloth and a lot more skin, that doesn't mean all style gets tossed out with the winter clothes.
Here are a few tips to having a fun yet fashionable summer, starting with some events going on this weekend.
The BBQ
Now I don't know about you, but for me there's nothing better than being outside with some carne asada on the grill, whether it's for a holiday like Memorial Day or just because. There's also nothing worse than sitting uncomfortably the whole time, not being able to move around because you chose to wear a bougie outfit (I'm looking at you, Tía Cristina.) Outdoor cookouts are a chill environment, so leave the freakum dress at home.
If you're going for a more dressed-up feel, I'd opt for a flowy sundress or maxi dress. Otherwise, bring out those shorts! A cute tank/tee, cutoffs and sandals are my go-to for BBQs. I like to throw on some interesting shades for extra flare, but you won't go wrong sticking to the basics. Nothing fancy—and that's the point. Who wants to sacrifice being able to comfortably stuff your face?
The Street Festival
With tons of festivals all summer long, it will be nearly impossible to bore yourself to death this summer. For example, who knew mole (the delicious Mexican dish, not the moley moley moley from Austin Powers) had its own celebration? The 5th Annual Mole de Mayo takes place this Saturday and Sunday, which will allow you to bust out that streetwear. If you're more interested in a booze-filled fest, the West Loop Craft Beer Fest is also on May 25th.
With crowded places, like street fairs, I recommend closed-toed shoes. Slip-ons and sneakers provide comfort for long walking distances and protect those piggies from annoying little kids running around, who you are apparently invisible to. Start off with a pair of high-waisted shorts and a muscle tee, too, and slowly start building around that. You don't have to be a plain jane—add drama with accessories: head bands, printed hair wraps, fedoras, colorful bags, etc.
The Bar
Remember earlier when I said there was nothing better than carne asada? I may have lied a bit. Day drinking has to be up there with… I don't know, Jesus? Let's just say if someone were to give me a choice between my siblings and day drinking, I would be one drunk only child (kidding… kinda).
Luckily for us Chicago drunks, it's Craft Beer Week! Join in on the fun at various Chicago bars 'til May 26th—and choose those outfits carefully.
When I think of bar crawls, again, comfort is key. It's difficult enough tending to the task at hand when you're worried about pulling your LBD down. We can't be bothered with wardrobe malfunctions—no, no, not today.
For day drinking, I like to wear something that can easily go from day to night. Rompers, print shorts and skater dresses are a great way to be comfy and careless during the day, yet still chic enough for a night out. I tend to go for tomboy-meets-fem because it's relaxed while still staying on trend.
One of my favorite combinations is pairing a sundress or a simple bodycon dress with Converse—effortless and cool. Throw on some red lipstick, and you're good to go. If you're not into the sporty look, you can replace the Chucks with a pair of flats or sandals.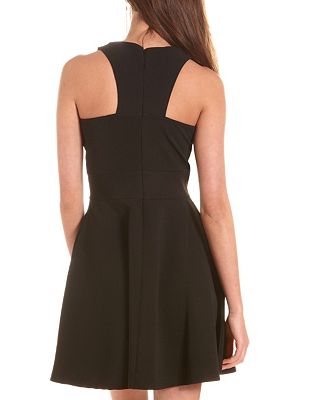 …& all summer long!
So, whether you're out and about or just chilling with friends, the main thing is to dress for a long fun-filled day while still remaining true to your style.
Lucky for guys, they can pull off the v-neck and cargo shorts combo for any occasion (bastards!).